Landscaping Dover NH
Dover's Best Landscaping Service
Tuxdeo Landscaping provides the highest quality landscaping service available in the greater Dover NH area
Tuxedo Landscaping was formed in 2016 with the goal of delivering the highest quality landscaping service in Southern NH at a reasonable price. We take pride in everything we do, and it shows.
We strive to be the most reliable and professional landscaping service in and around greater Dover NH.
---
---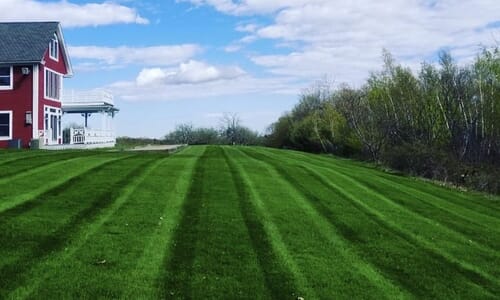 Mowing
Most homeowners waste endless hours maintaining their yard only to achieve average results. Tuxedo Landscaping provides fast, reliable lawn mowing and lawn care services. We can help you have a lawn your neighbors will envy, without putting in the time and effort yourself.
Services:
Professional Mowing
Precise Trimming
Driveway/Walkway Blowing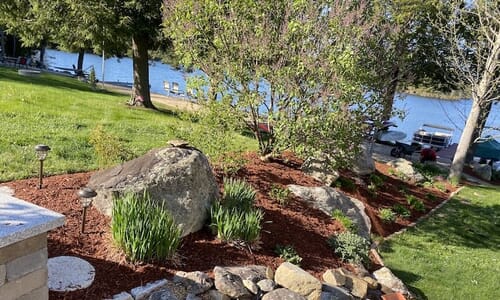 Seasonal Maintenance
Don't have extra hours to spend pruning and trimming your shrubs and plants? Tired of dealing with the mess and hassle of mulch every spring? How about raking and bagging or hauling leaves away? We'll do it all so you can relax and enjoy the beautiful results.
Services:
Spring and Fall Clean-ups
Mulch Installation
Edging
Pruning and Weeding
Brush Removal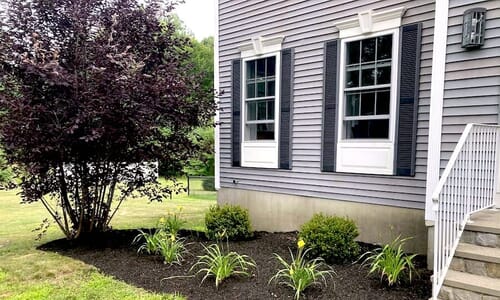 Plantings and Lawn Installs
Looking to freshen up your landscaping with something new? We can provide a wide variety of plantings suitable for your (Hardiness Zone 5B) Dover property. We handle the entire process from design to installation and annual maintenance.
Services:
Plant Installation
New Planting Beds
New Lawn Installation
Seasonals and Annuals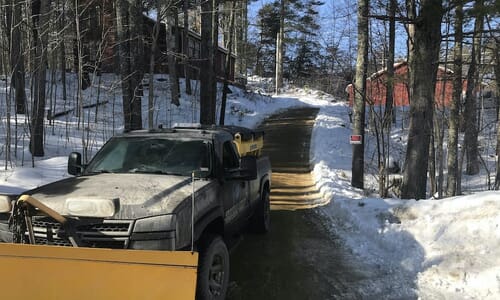 Snow & Ice Management
Tired of snowblowing and shoveling? Stay inside and let us deal with New Hampshire winters. We offer residential and commercial plowing services throughout greater Dover NH. We'll keep your driveway neatly plowed, your parking lots clear, and your family and customers safe.
Services:
Snow Plowing
Ice Prevention
Active Storm Coverage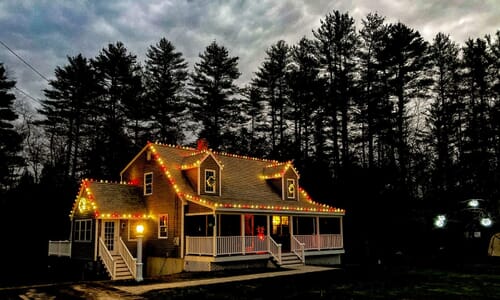 Holiday Lighting
There's nothing like a messy tangle of old lights and wires to get you out of the holiday spirit. Leave it to us and not only will you avoid a huge hassle, but you'll be the envy of the neighborhood. Our low-amp LED lighting is professionally and thoughtfully planned and installed for you.
Services:
Lighting Design Plan
Careful Installation
Removal and Storage
Looking for landscaping help?
Use our quick contact form to get in touch and we'll reply ASAP.
Contact Us